Land Sea Sky Mountain
A performance in four acts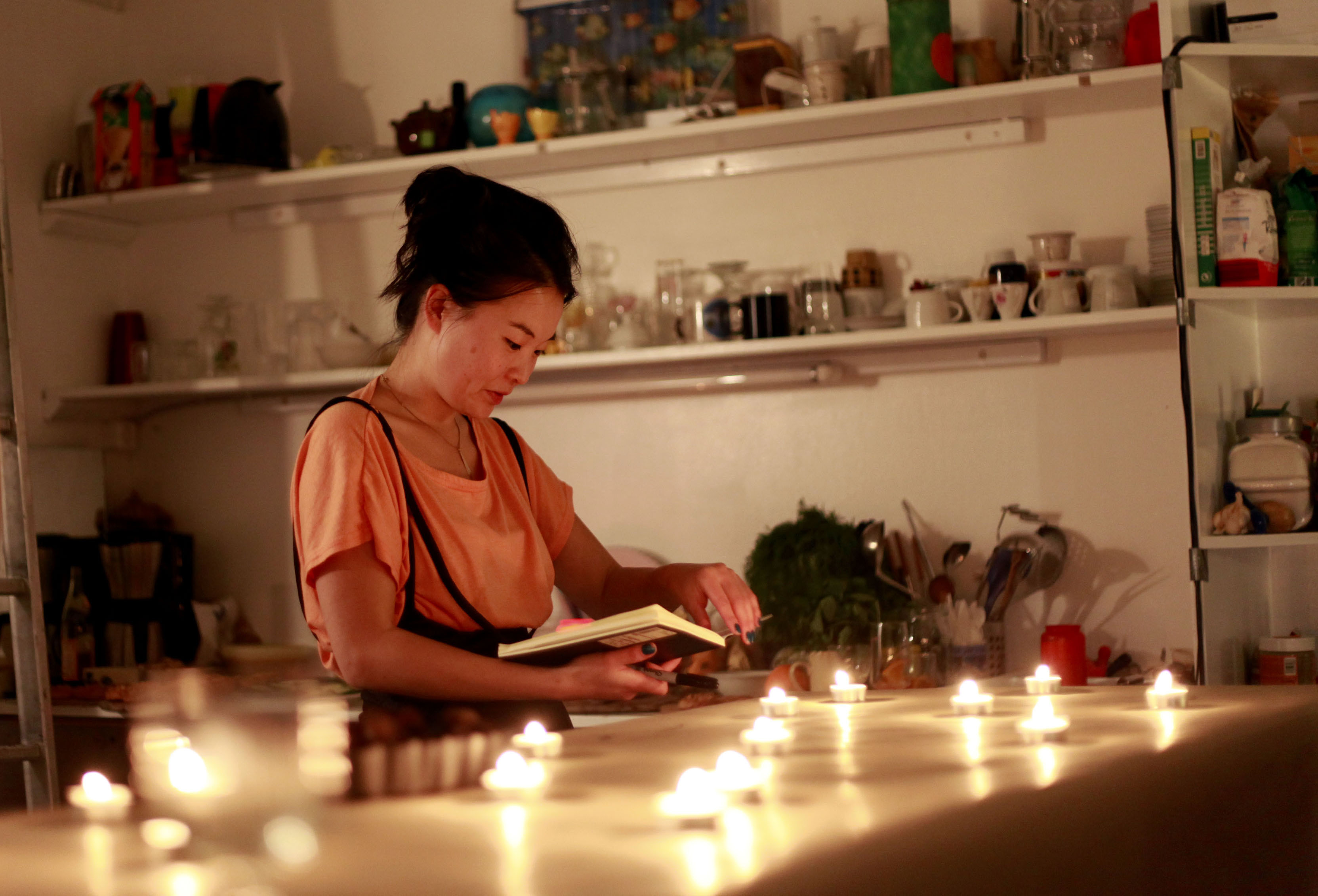 A B O U T


An evening of multi-sensory performances, including sound, light, visuals, dance, and food—hosted at the studio loft space of artist Mira O'Brian, October 14, 2013. The culinary act of the night is set in an open kitchen island at the centre of the space and invited guests to view the menu unfold, and taste the delights of the seasons in small bites.

P R O G R A M



7 PM The Cock-tail (1833) by DICKENS Audiences will create their own cocktails culled from the original Dickens vintage recipes

7.45 PM Season Delights
Cunilary Designer Sun Mee explores the sensation of flavours and takes you on a culinary journey through urban landscapes.

8.45 PM Audio-Visual Performance
COSMIC BERRY with special guest Paris based electronica of Asako Fujimoto and visual artist Flashbacker. Audio-video synths and acoustic captured elements overlaying loops and beats to explore zoomed subtle emotions and small particles from daily life. Cosmic Berry is sprinkling micro universes.

9.30 PM Performance
TAKEHITO KOGANEZAWA with SAORI HALA Through live performative gestures, Koganezawa and Hala create an intense dialogue with the audience. The duo explores rhythm and sound, and light movements channeled through time, memory and space.